Upgrade your skill on the grill. These new grill essentials are exclusively designed for Boretti and are made to meet the heavy-duty standards for grilling as well as the refined kitchen standards for cooking!

Take your bbq skills to new heights!
Made to match Boretti's Charcoal range, it has the familiar industrial, matte-black finish and firm grips, as well as precision-machined metal tips and a durable silicon hanging clip. The set contains a spatula, tong, fork, brush and a smaller pincer for precision; all the tools you'll ever need. It doesn't matter if you're a beginning griller or an experienced flame-tamer; these Boretti tools will help you take your BBQ and grill-skill to new heights.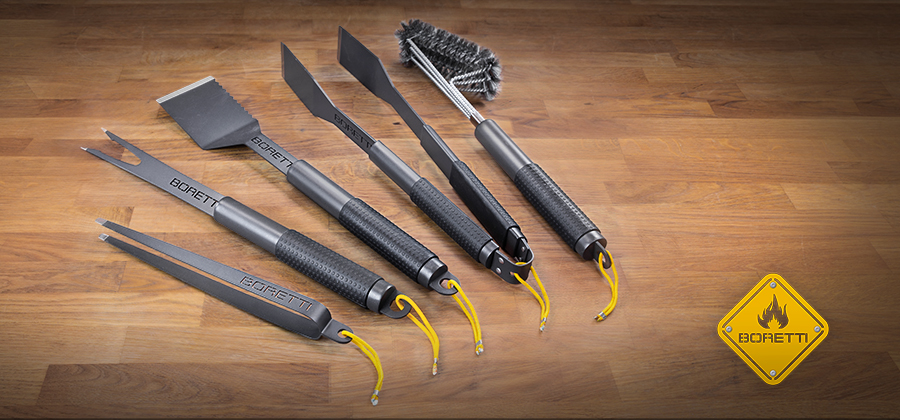 This September, the Boretti Grill Essentials were launched at SPOGA trade fair in Cologne, Germany. Keep an eye out for them in stores near you!