During the Rotterdam Marathon 2015, we're hosting a VIP brunch at our office with a magnificent view over the finish line. Watch the pros finish in record-breaking times. Runners and supporters are welcome to join us on Sunday April 12th for a delicious brunch and/or post-run shower.
We're happy to invite you over at our office for a VIP brunch with magnificent view of the finish. See our colleagues complete the marathon on Sunday April 12th while enjoying a delicious brunch. Doors are open from 10:00h at Coolsingel 65 – 8th floor 3012 AC Rotterdam.
You can bring a guest along, just let us know (before April 6th) if you will attend the brunch!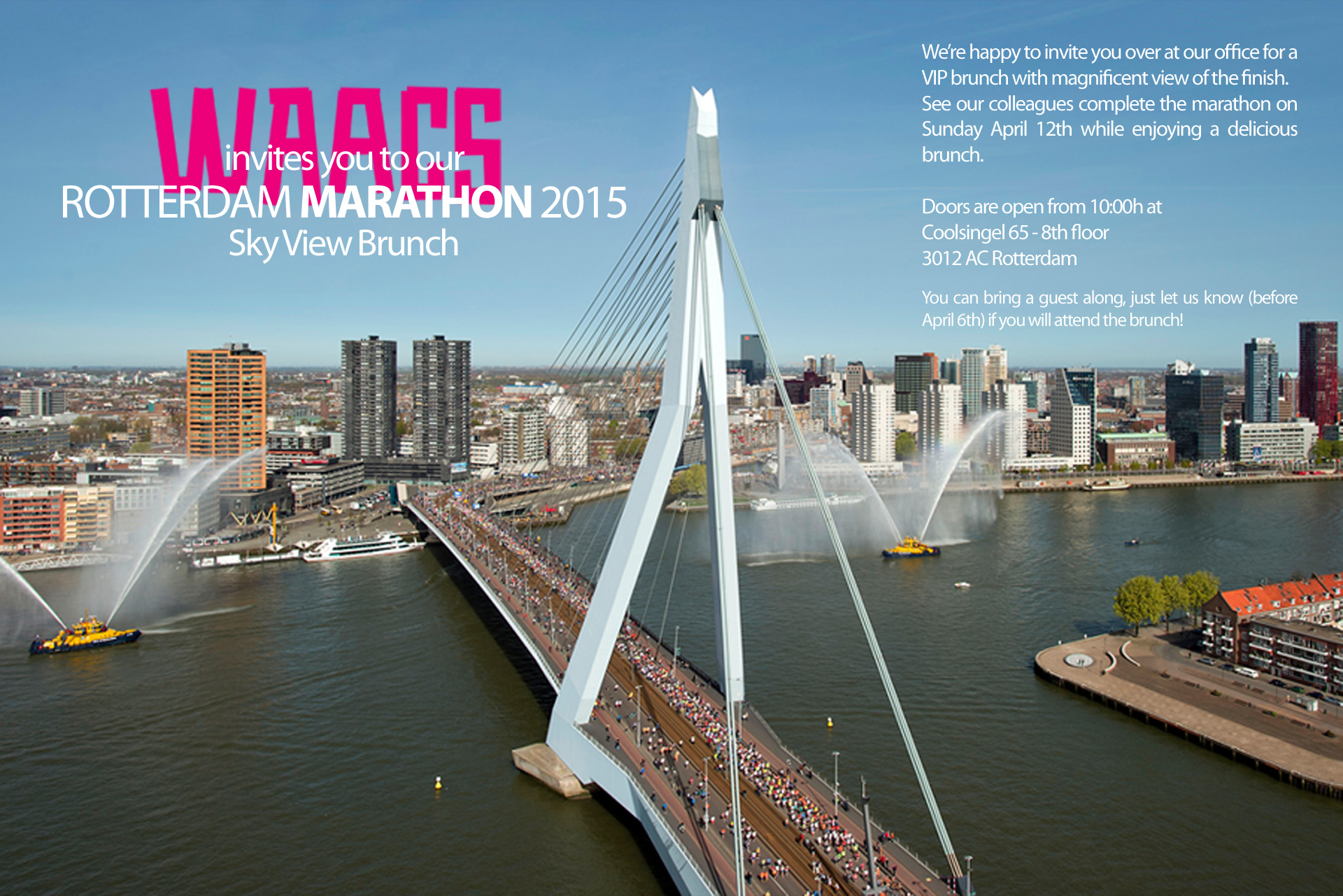 Pictures of Rotterdam Marathon by Marco de Swart – Rotterdam Festivals