The Össur FormFit Pro line is now available for everybody! The FormFit Pro 3D knitted braces that we designed with our Icelandic client Össur are now available at Amazon.com!
Össur's Formfit Pro line for people who are suffering from different musculoskeletal conditions but also want to remain active. The product range is designed to support various body parts and joints. The range includes: Formfit Pro Knee for compression and patella support; Formfit Pro Knee OA, providing pain relief support for early-stage osteoarthritis; Formfit Pro Wrist and Formfit Pro Ankle, which provide compression support to their respective joints; Formfit Pro Elbow, which provides pain relief support for tennis elbow, and Formfit Pro Back, which provides important motion restriction support. Check out the complete product line at www.ossur-formfit.com.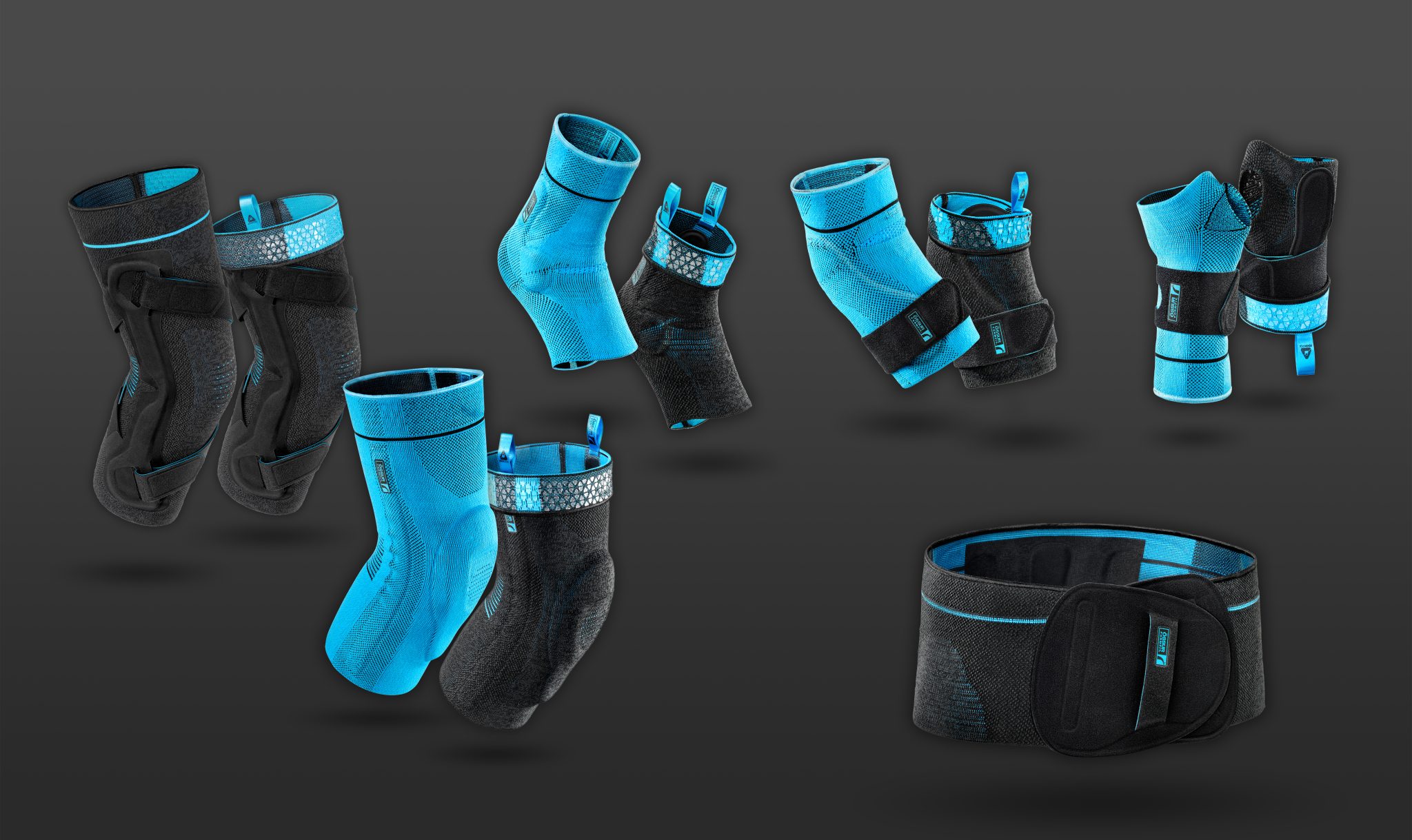 Össur Iceland, challenged us to turn their plain functional and unremarkable compressive supports into a functionally optimized range that would appeal to both young and old.
The ortheses in the Formfit PRO range have been made to form a perfect anatomical fit. The design incorporates muscle flow for optimal compression and support of movement around the joints. WAACS delivered a range of ortheses that come in safe dark as well as a bright blue color when stationary, but turn into a dynamic display of contrasting colors when wearing them.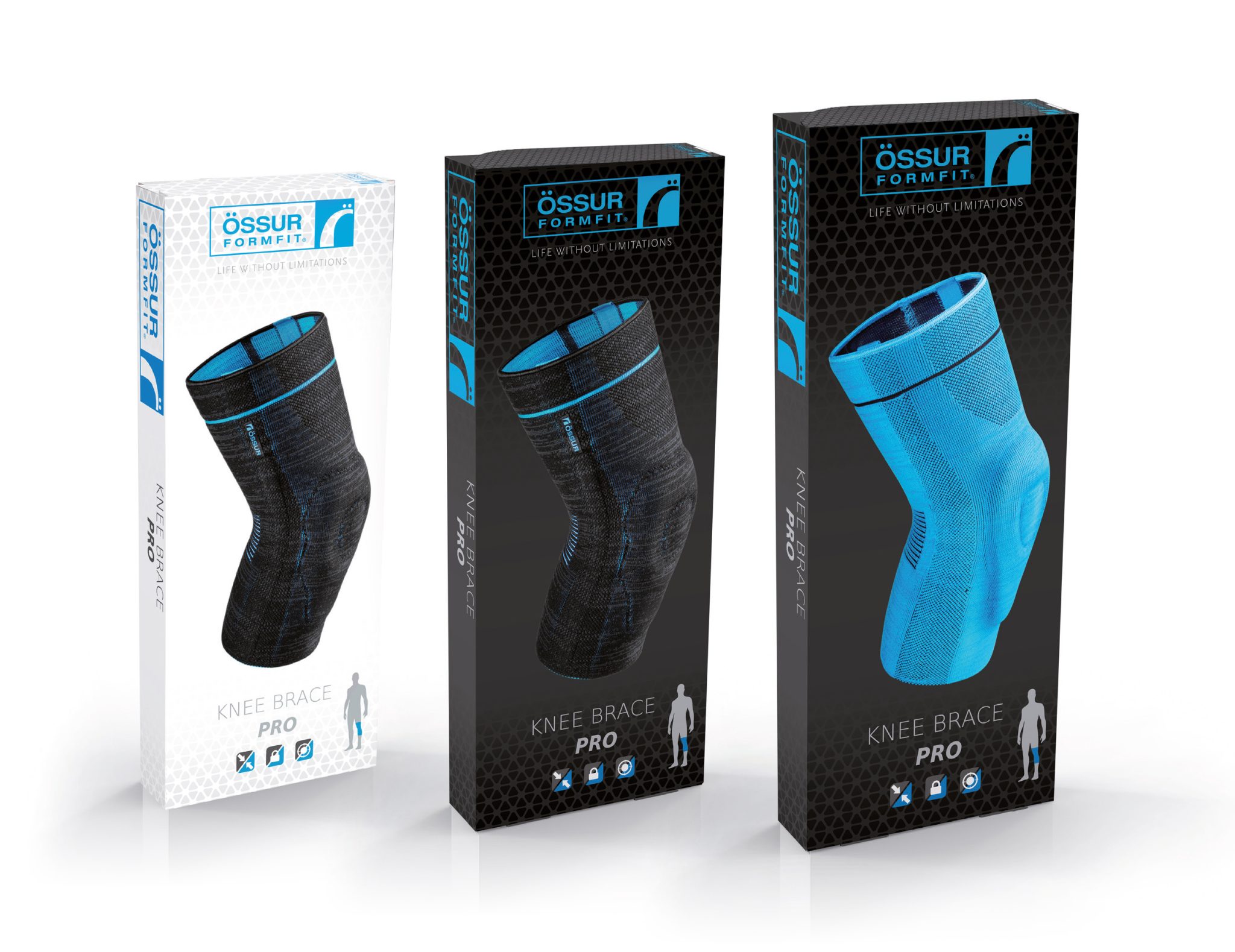 Structural packaging design
When it comes to packaging, we're very familiar with boxes, and all other kinds of wrapping for that matter. Packaging is a great opportunity to create a more meaningful experience. It can enable the company to interact with customers right before their decision to buy and while using the product. And what better way to build a relationship with customers, by empowering them in selecting just the right product and to inviting them to take a sneak peek?