At WAACS we are very proud to have collaborated with Össur on this latest addition to the Unloader family of medical braces. This is a project we saw through from A to Z: from collecting user insights, first sketches, creating countless prototypes to a final 3D CAD model ready for production.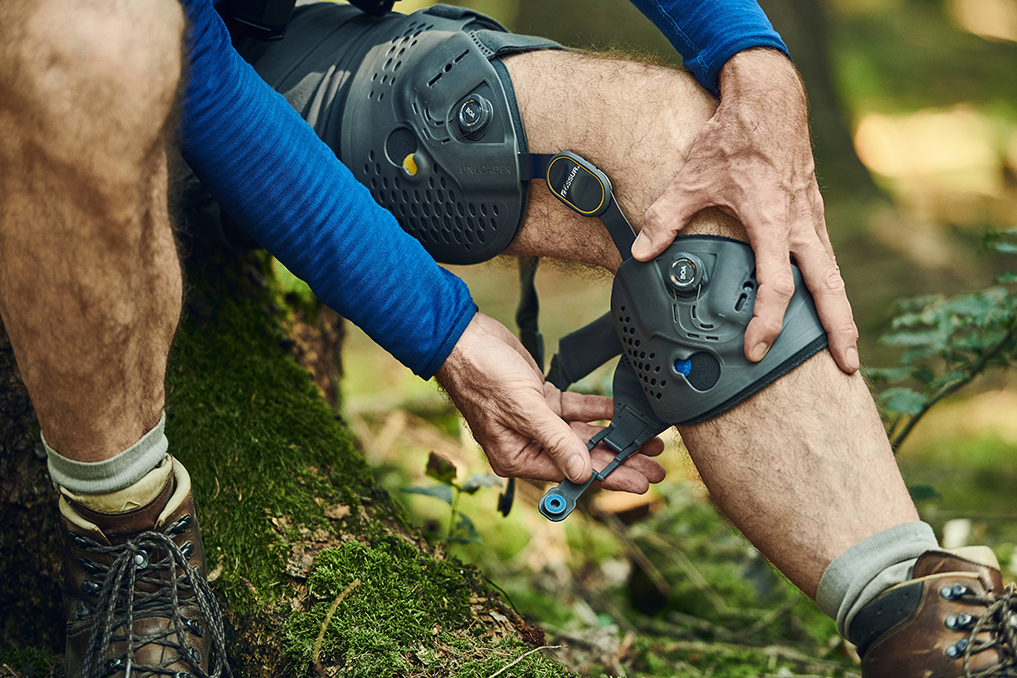 The right anatomy for every patient
With the patient in mind, we strived to optimize and simplify the existing Unloader One bestseller brace. Improving patient comfort and compliance were key in the design process because even the best brace isn't effective if it isn't worn! The new soft edges and highly flexible perforated brace shells can embrace a wide range of leg sizes and shapes. The overmolded shell design allows the inner surface to be fully smooth, ensuring a comfortable fit without any pressure points.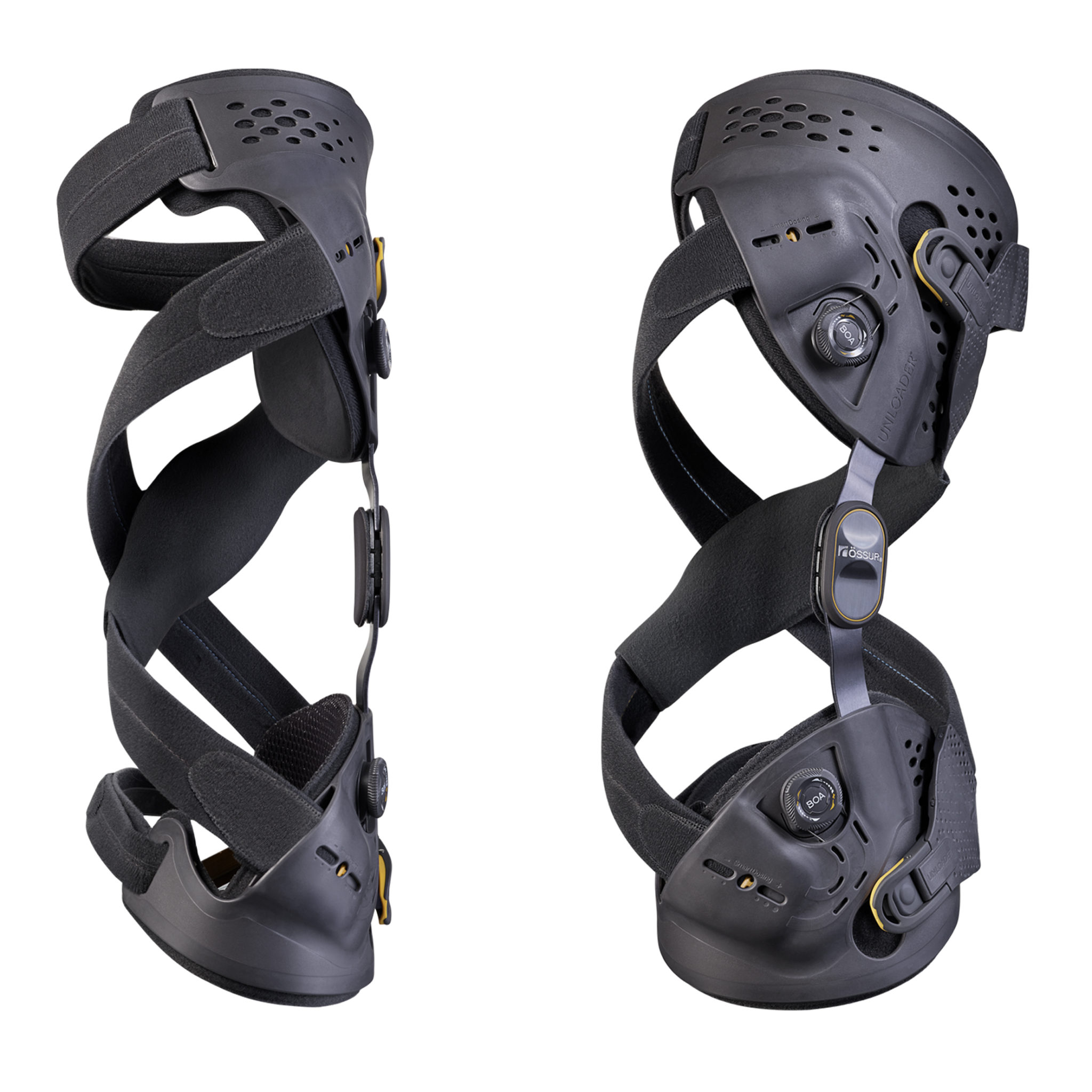 We further improved usability with the redesign of the Quick-Fit buckles. By simply clicking the buckle closed the brace is tightened with the desired strap tension already in place, keeping in mind some users have reduced hand strength. The strap tension can be fine-tuned with the Smart Dosing dial, giving the user even more control over their pain level. The addition of intuitive color coded touch points further increases the user friendliness.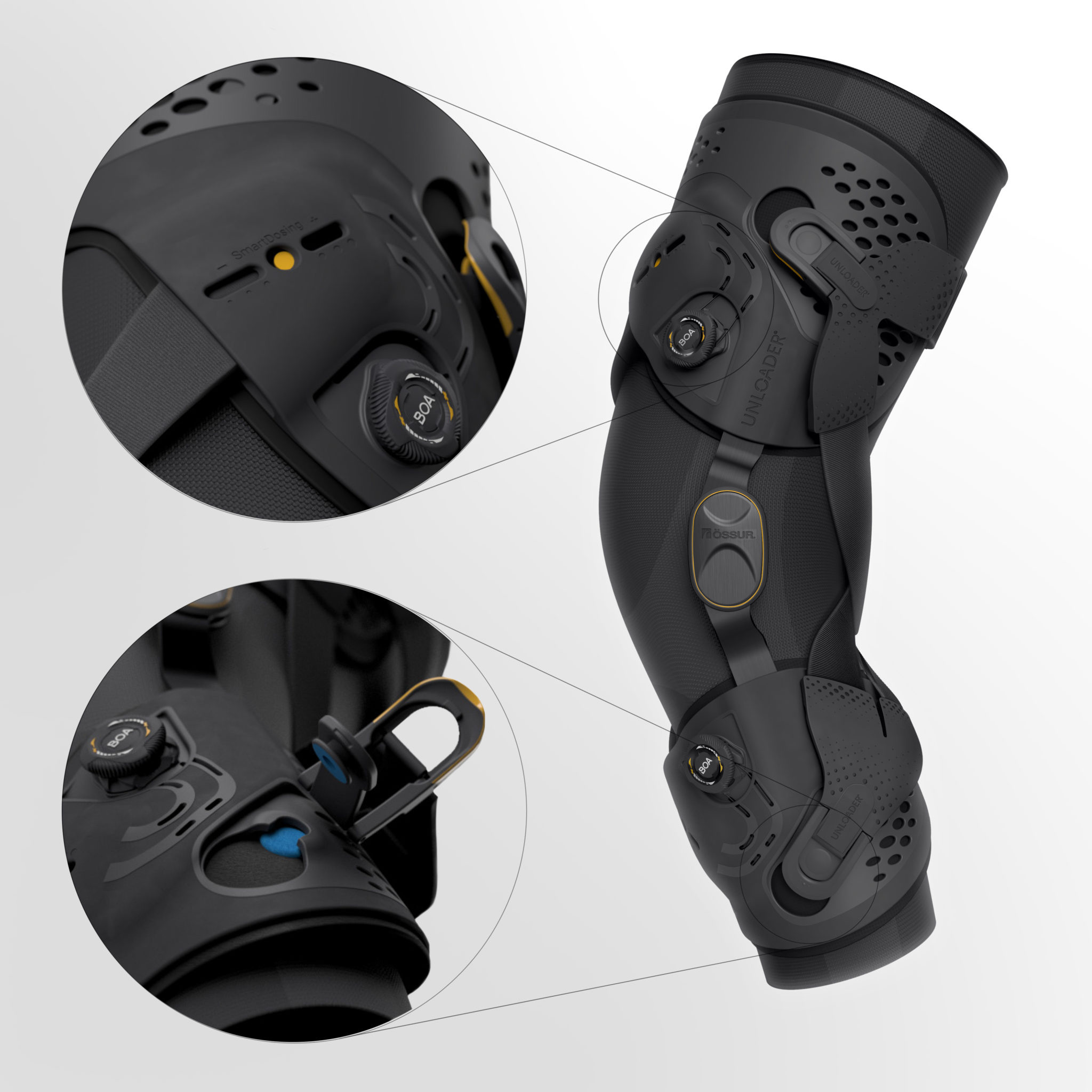 We see ourselves as the ambassador of the user. In Össur we found a partner who likes smart and meaningful product innovations just as much as us. Combining our expertise we work together on improving people's lives by creating next-generation medical braces.
More knee orthoses designed by WAACS