WAACS RULES #21 BIGGER ISN'T BETTER
'Drilling with big power doesn't mean a better hole in the wall.'
Consumer tools are in a constant competition of strength, size and manliness. It usually leads to an overkill of masculinity. Most of this equipment doesn't even fit in the palm of most people's hand. So much power that they can't even see beyond the motor. It's not about having a bigger one than the next guy. It's about drilling holes and driving in screws.
We've redesigned our power tools to make them smaller. They actually fit into normal hands. Which means that anyone in the world can handle them—from bigger hands in Europe to smaller hands in Asia. Everyone happy.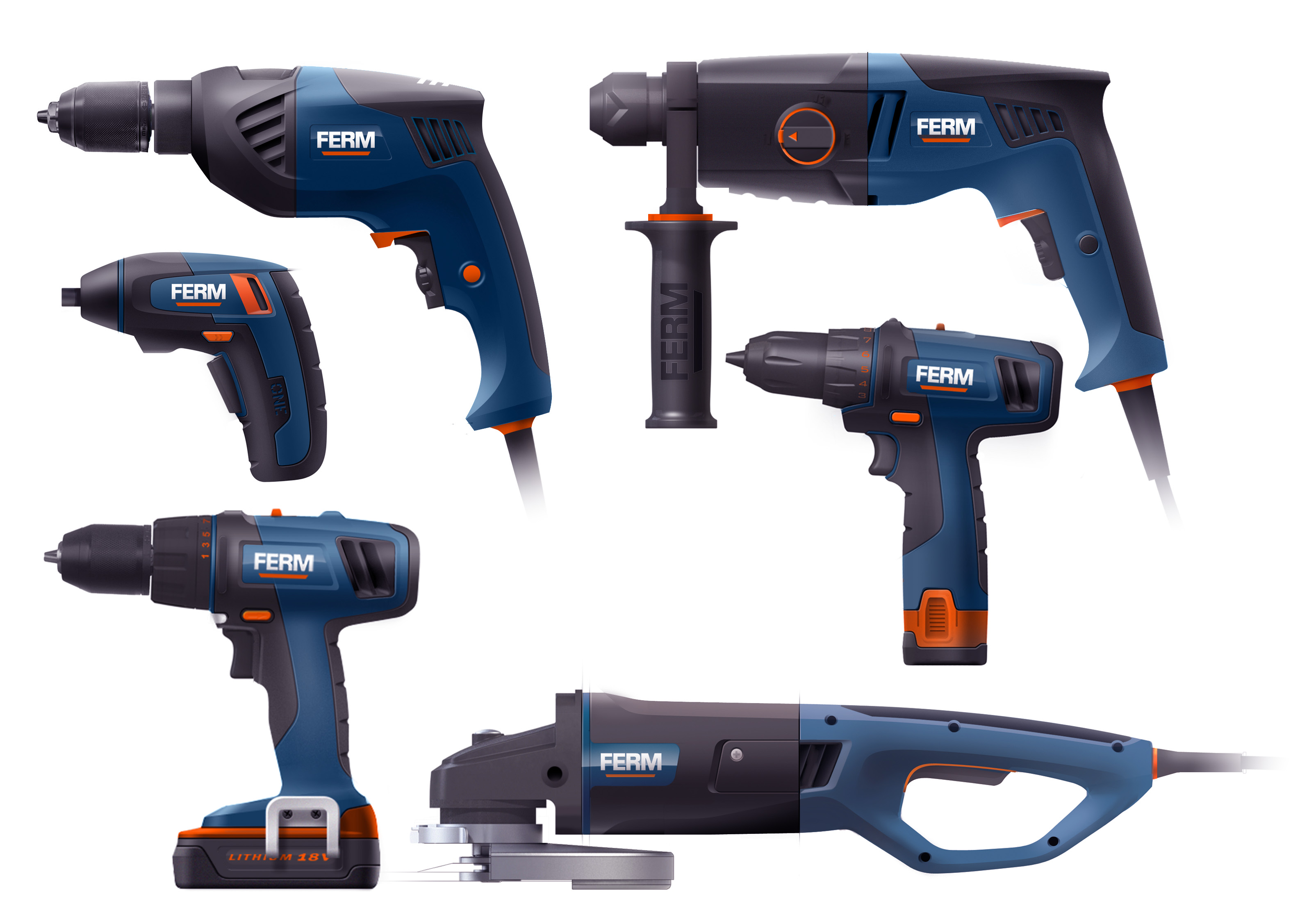 By redefining and reshaping our power tools, Ferm can now offer even better specs at more competitive prices. Our tools might not be as big as the next guy's, but they're a whole lot smarter. The average handyman—and woman—uses his power tool 4 or 5 times a year. Why then should he or she pay 50 times the price of a screwdriver? It just doesn't make sense.
It's in our DNA to ask the right questions. To make tools bigger because everyone else does isn't in our nature. We first look at meaning and function of a consumer good before we start designing a solution. It enables us to make big steps with the smaller things—like designing a power tool that actually fits into the palm of your hand.
It's the power of the industrial design agency to quickly get hold of a new topic and its related issues and being able to adjust to what the client is looking for.

Carel Daams, COO Ferm