When shopping for a set of BBQ tools, there are plenty of brands to choose from. You'll notice that they all share the same classic design. Effective? Yes. Exciting? Hardly. Companies rely largely on aesthetic detail and their brand name to appeal to customers. For this project, WAACS wanted to go beyond brand value.
To bring more value to the design itself, WAACS zoomed in on the original 3-piece BBQ set with 3 functions: tongs, spatula and fork. The outcome? A multi-functional tool with a beautiful curved form and smart magnetic integration. Made up of just 2 pieces, this BBQ tool set cleverly clicks into 5 different settings. A definite conversation starter!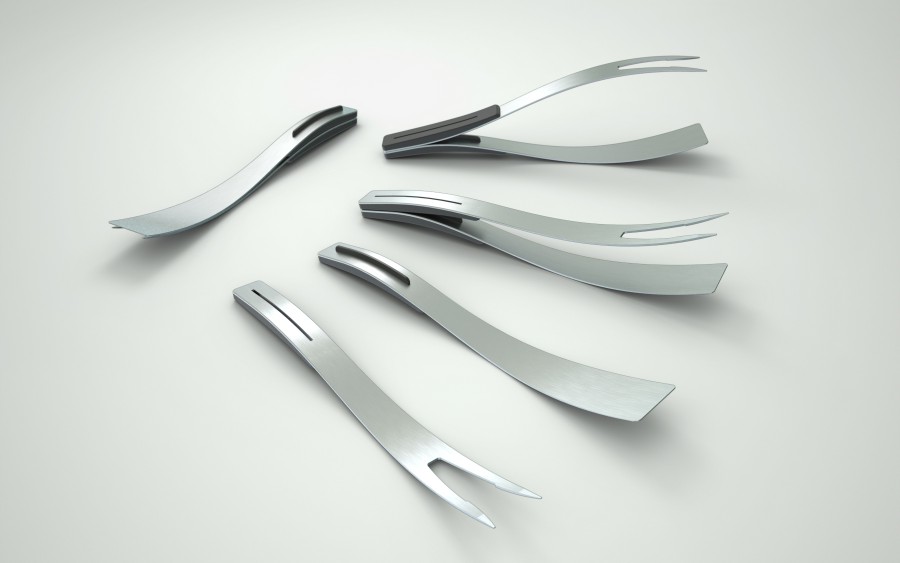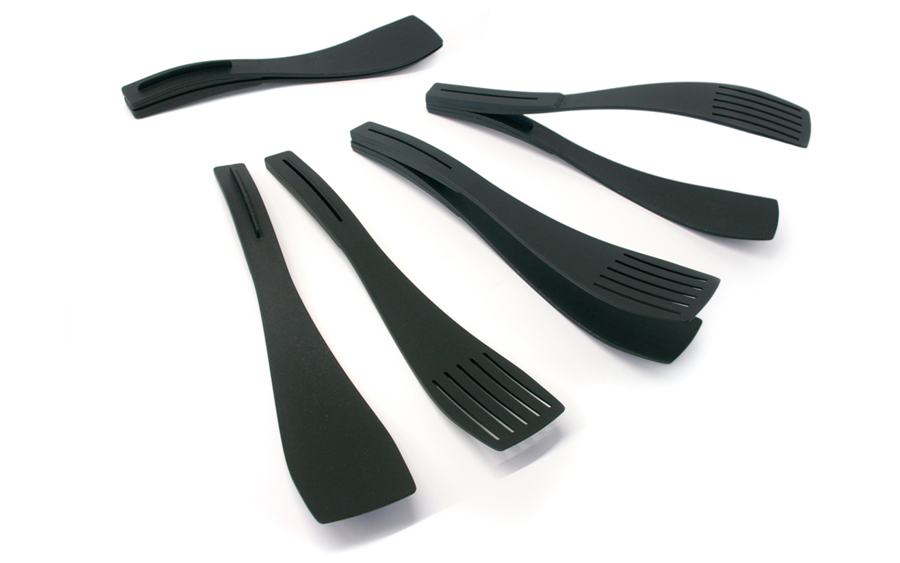 WAACS wanted a premium BBQ tool that would be a hot item even without a brand name. The resulting sleek, compact design is an eye-catcher to many. It offers tremendous logistical value, requiring much less space for shipping, storage and shop display. Plus, it's hard not to play around with. What better way to bring people together around the grill?!
Small adjustments are sometimes enough to add value to a product: a new look to enter a foreign market or a nifty, new feature to an already successful product. Other times, completely rethinking product design is necessary to address bigger problems and achieve strategic value. Either way, WAACS is all about delivering value beyond the brand.
Complete range of smart barbecue accessories