Pond filter images do not always tell the truth. Pictures of pond filters never show the hoses needed to supply and drain the water – hoses you usually have to pay extra for and install yourself. At Velda we've created a filter that solves all that. Our pump resides in the water, not next to it. This means it doesn't take up precious space or draw too much attention away from your beautiful pond. (To be honest, we used to make pumps like that.)
We designed a pump that is integrated inside a floating device and requires no external hoses. We re-imagined the filter by removing as many parts as possible and stripping it to the bare essentials. The water supply comes in the form of a peaceful fountain, while the filtering is integrated into the pump itself. And because we designed the pump mostly from textile instead of hard plastic, it looks better too.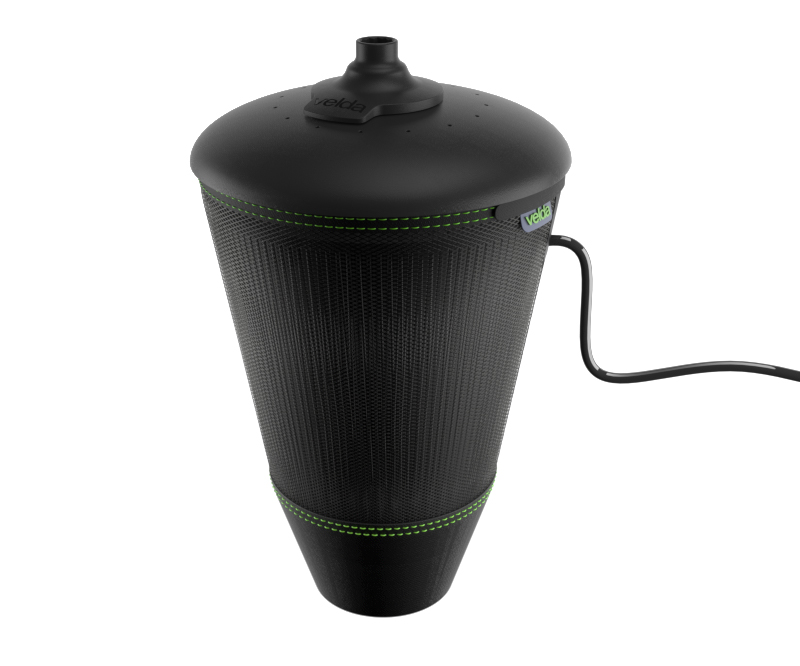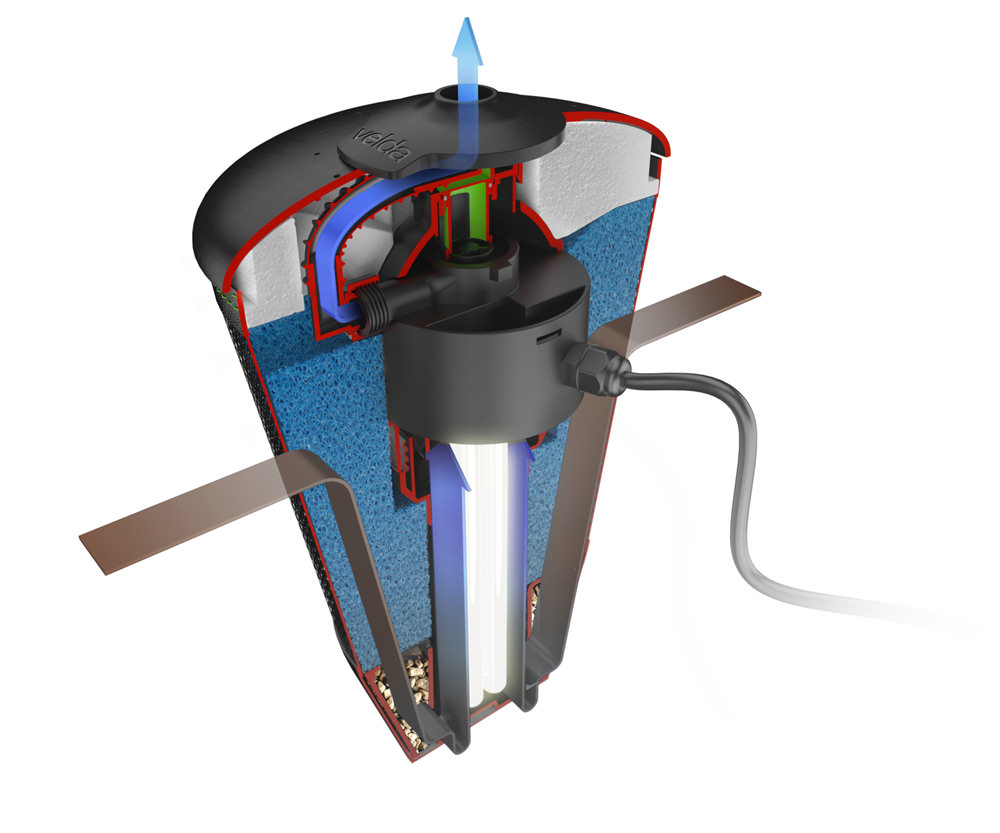 If you can toss a ball into water, you can install this filter—splash, plug it in and pump. It's the type of plug & play pump you can't find anywhere else in the pond filter industry. By reducing everything to the bare essentials we've made our pond filter even more attractive for dealers. Its smaller, more compact form frees shelf space and it flows more easily through the logistics chain. Velda's Floating Pond Filter is one of those rare things: a purchase without hassle.
It's in our DNA to ask questions where others just go with the flow. This project shows us in action. By taking a few steps back and reducing the pond filter to its bare essentials, we've moved the entire industry a few steps forward.