Customer relation packaging for Vescom
Vescom is a Dutch manufacturer and world leader in the field of high quality vinyl, curtains and textile wall coverings. WAACS was asked to design their sample books, Vinyl Binder 01 and Textile Binder 04, used to present the various sample materials to their customers. WAACS was responsible for the design development, 3D CAD models and engineering.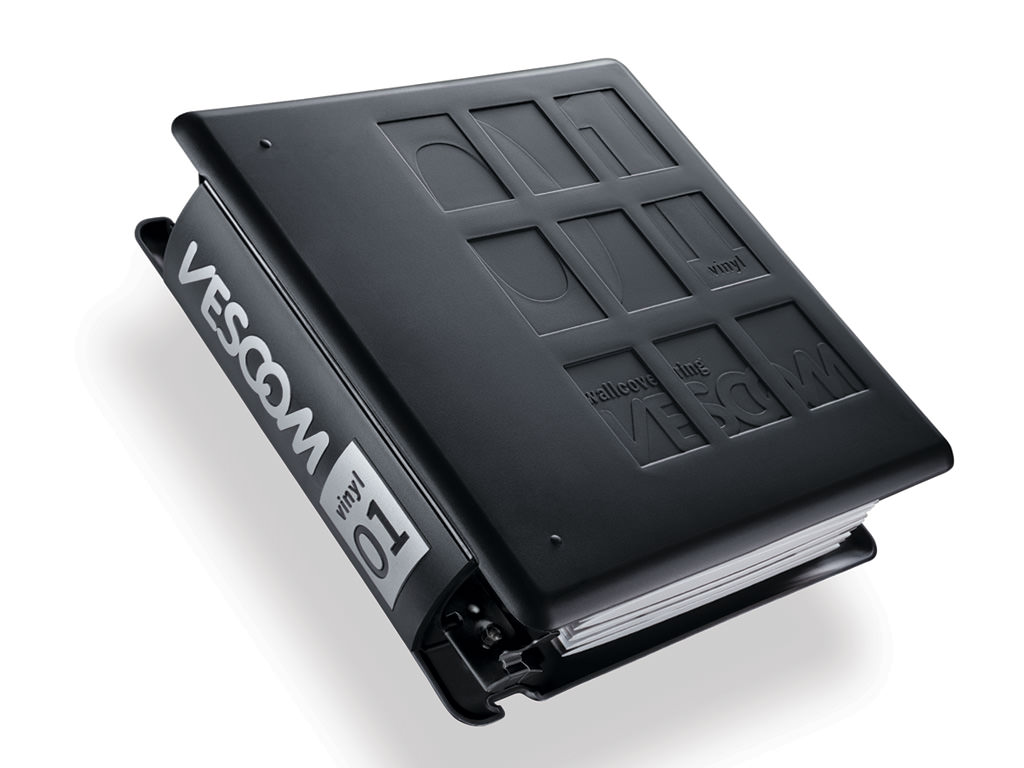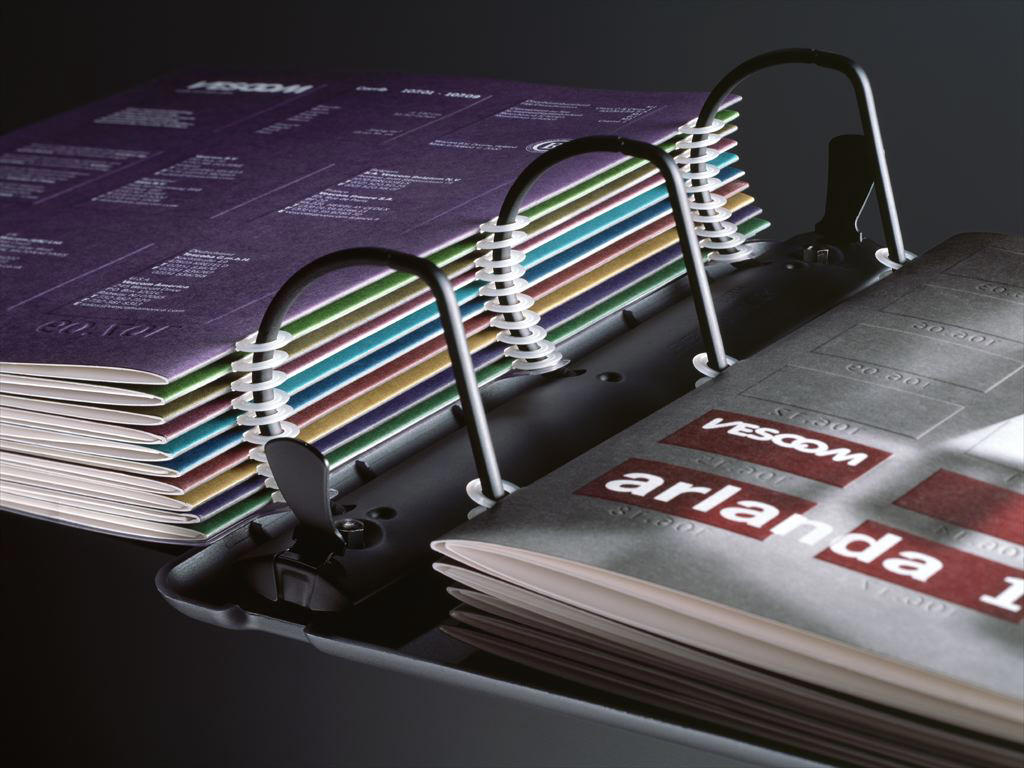 This binder presents samples of vinyl wall covering in a smart plastic cover in matt black. The base of the cover is made from a single sheet of plastic. The rings for assembling the sample sheets are mounted to the plastic cover with 2 screws.
The plastic cover was injection moulded, making it possible to add ribs for extra strength. Another convenience of injection moulding is the ability to add branding elements through debossings and embossings. The visual identity and graphic design was designed by Studio Dumbar.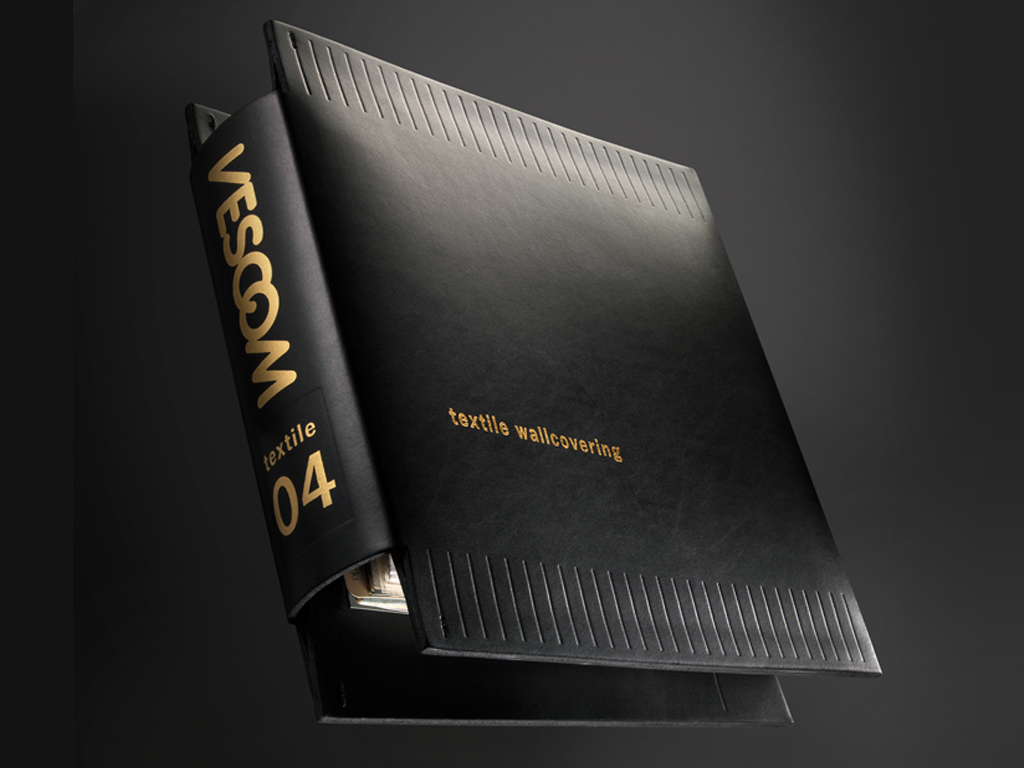 Luxurious and handmade using full grain saddle leather
It was in 2000 that WAACS designed the award-winning Vescom Vinyl Sample Book 01. In 2005, Vescom came back to WAACS to team up with Henri Ritzen for the new Textile Sample Book 04 for Vescom. Together they designed a luxurious binder that is fit to present Vescom's most exclusive textile wall coverings. 
The cover of this sample book is handmade in Holland using full grain saddle leather. The black leather provides the perfect background for viewing the different designs, colours and textiles available to decorate any interior. WAACS delivered prototypes for the first models and organized production up to the release of the first series.