Smart indoor gardening systems are a new popular way to enhance a household living experience. Also at WAACS we got infected with the enthusiasm of indoor gardening. We got inspired by the many DIY blogs and decided to design a window garden of our own.
'Imagine your daily kitchen chores and then imagine a pot of fresh herbs sitting just right on your kitchen counter, ready to enhance the taste of your meals every day. Wouldn't it be nice to grow your herbs at home and enjoy them fresh during meal times!'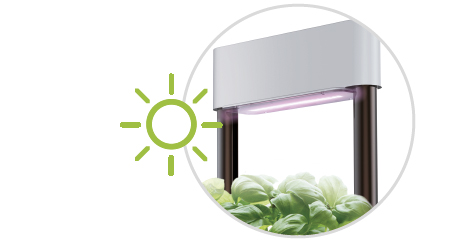 Grow lights
LEDs ensure that each plant gets enough light to grow to its full potential.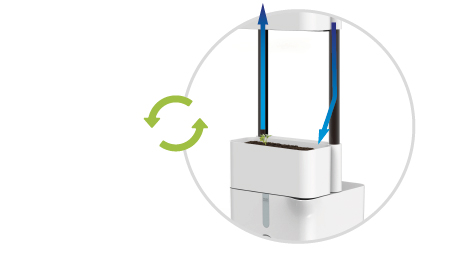 Automatic water flow
Water gets pumped up to the top and flows back to the reservoir by passing each pot.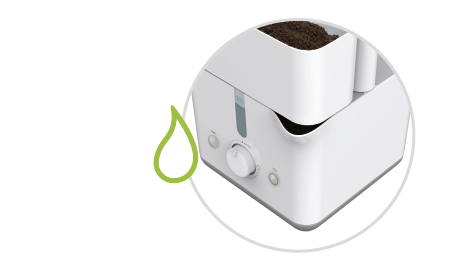 Easy to control
Fill up the water reservoir simply by its spout, set a watering interval and you're ready to go.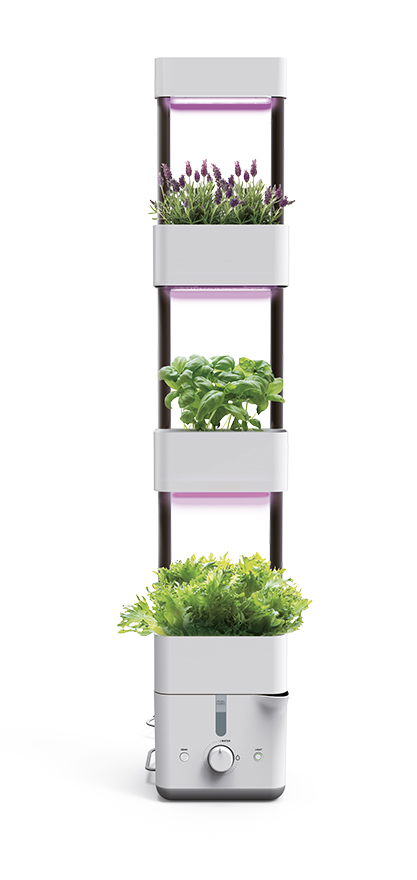 The Harfast window garden gives room for 3 to 6 herb platforms and can be extended with various add-ons for the finest herb harvest. You can mount Harfast with suction cups to your window or you can choose for the plug and play stand alone 'Harfast tower'.
Harfast window garden is equipped with self watering technology. It includes a water tank and controle. Each platform is connected with tubes that makes it possible to circular the water and supplies water to all your herb plants. You can easily adjust the amount of water to the plants needs.
Don't have enough light? UV LED lights are integrated and replicates the sun light for optimal growing results.