Low active above-knee amputees often do not receive a prosthesis. Regular sockets can be a struggle to wear for lower active patients and need to be custom fabricated in a time consuming process. The result is a large patient group that currently has to resort to using a wheelchair. Össur developed the new Connect TF exactly for this often overlooked group of patients. The flexible socket solution is adjustable to the shape of the residual limb and is easy to put on for the user, even when sitting down.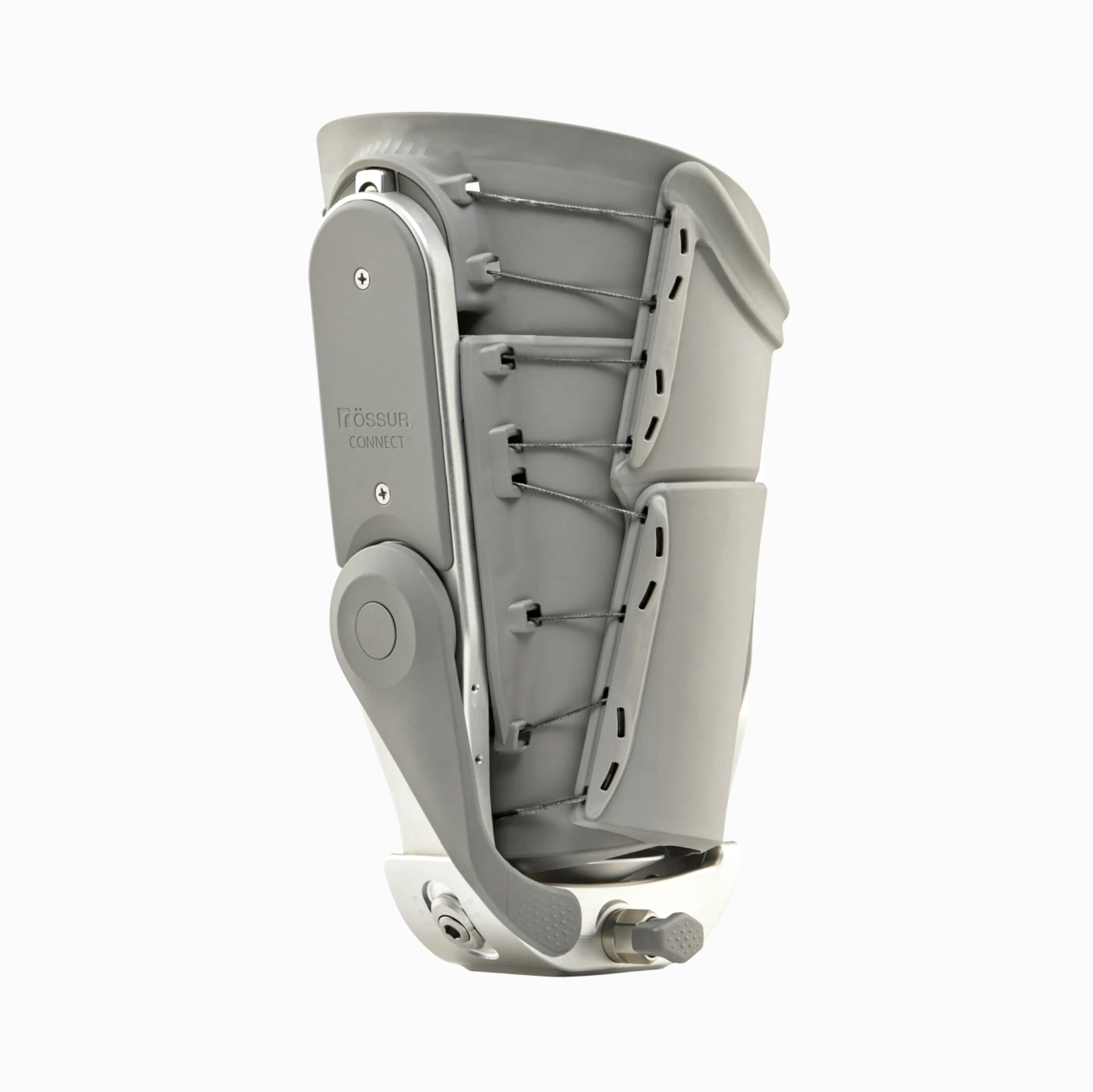 The unique design enables fitting of the socket in under a day – time saving compared to conventional sockets. The flexible shells with soft edges conform to the body and by adjusting the length of the laces and the angle, the prosthetist can quickly create a socket that fits. As a final step, simply rotate the ergonomic lever to tighten the system for a perfect fit.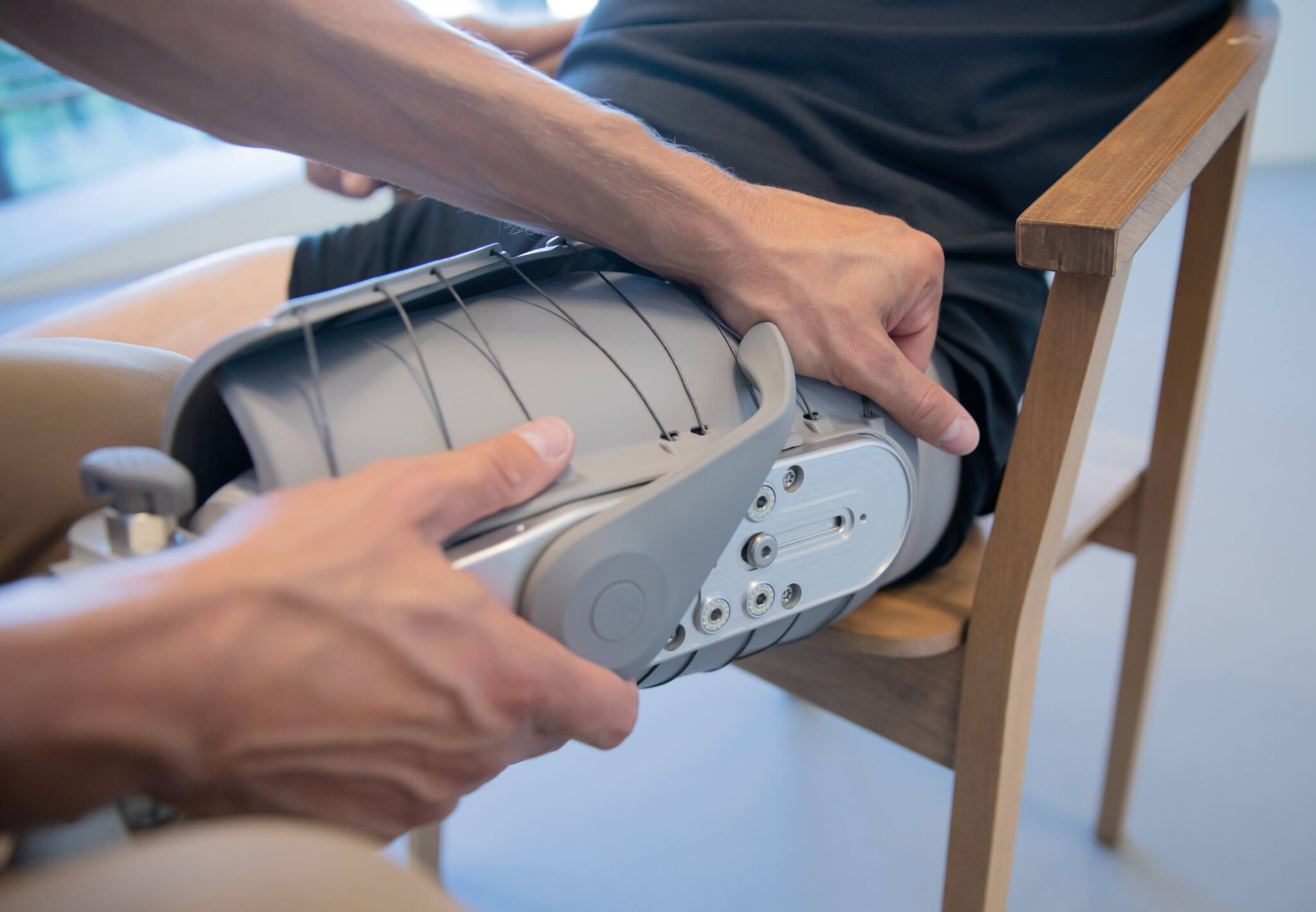 At WAACS we love making small steps that have a large positive impact, especially if those steps are taken by prosthetic users. In Össur we found a partner who likes smart and meaningful product innovations just as much as us. The idea for an adaptable socket was born a long time in the heads of Össur's innovators. We started by testing their working prototypes – then we not only upgraded the look and feel but also realized several improvements to the wearing comfort and the usability.