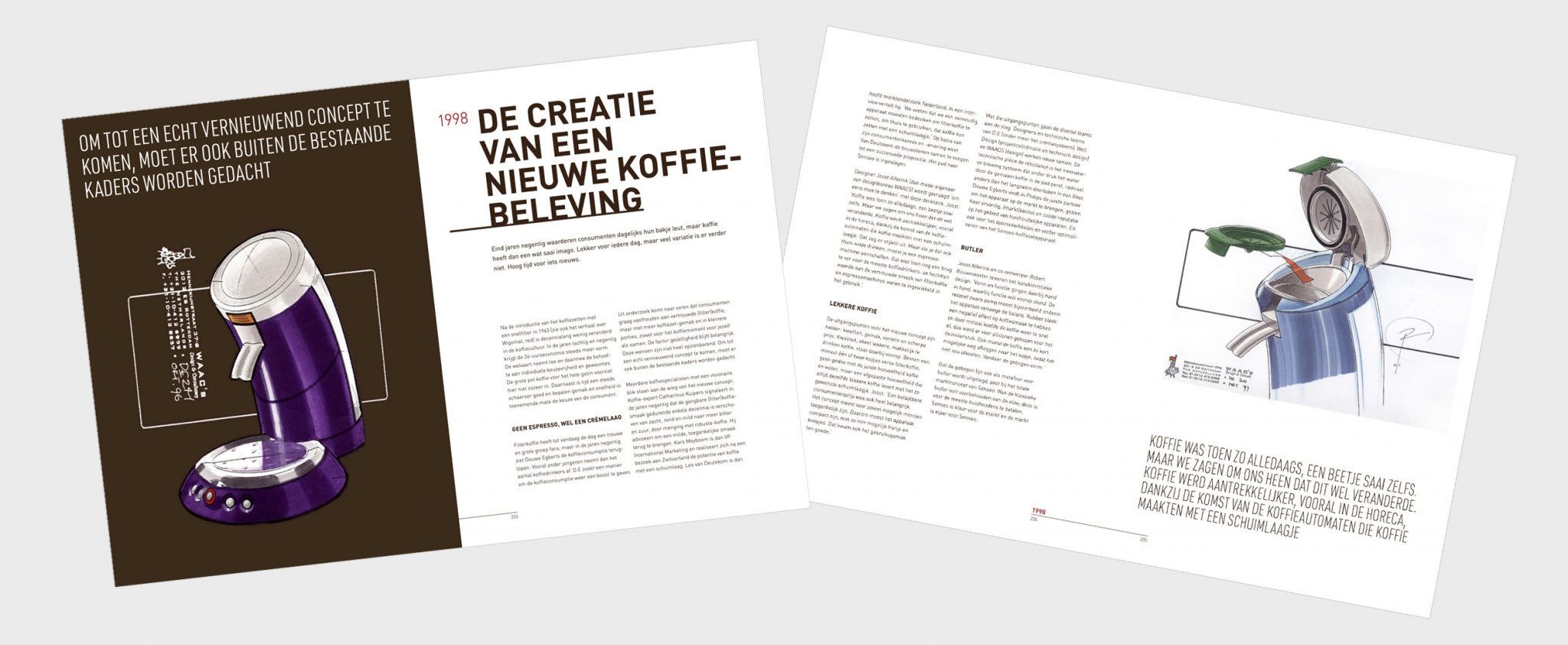 Every now and then, the original Senseo designed by WAACS 20 years ago, makes its way back into the spotlights. The famous coffee maker that revolutionized the world of coffee has been featured in Douwe Egberts' anniversary coffee table book: "100 years of Douwe Egberts in Utrecht". On top of that, the Senseo has also earned a spot in the permanent design exhibition 'What is Design?' in the Cube Design Museum in Kerkrade.
Senseo in anniversary book '100 years of DE in Utrecht'
This anniversary book sketches a broad picture of the growth and development of Douwe Egberts in the form of 100 stories, both large and small. These stories are inextricably linked to the evolution of coffee culture and the development of our society as a whole. Two spreads of this 323-page-thick book are dedicated to the Senseo. Described as 'a true revolution in enjoying coffee', the Senseo is shown with the original hand drawings as well as a short interview about the design process with one of the WAACS founders, Joost Alferink. At WAACS, we are proud to be a part of Dutch coffee history and, of course, the fact that our original sketches can be found on our king's coffee table.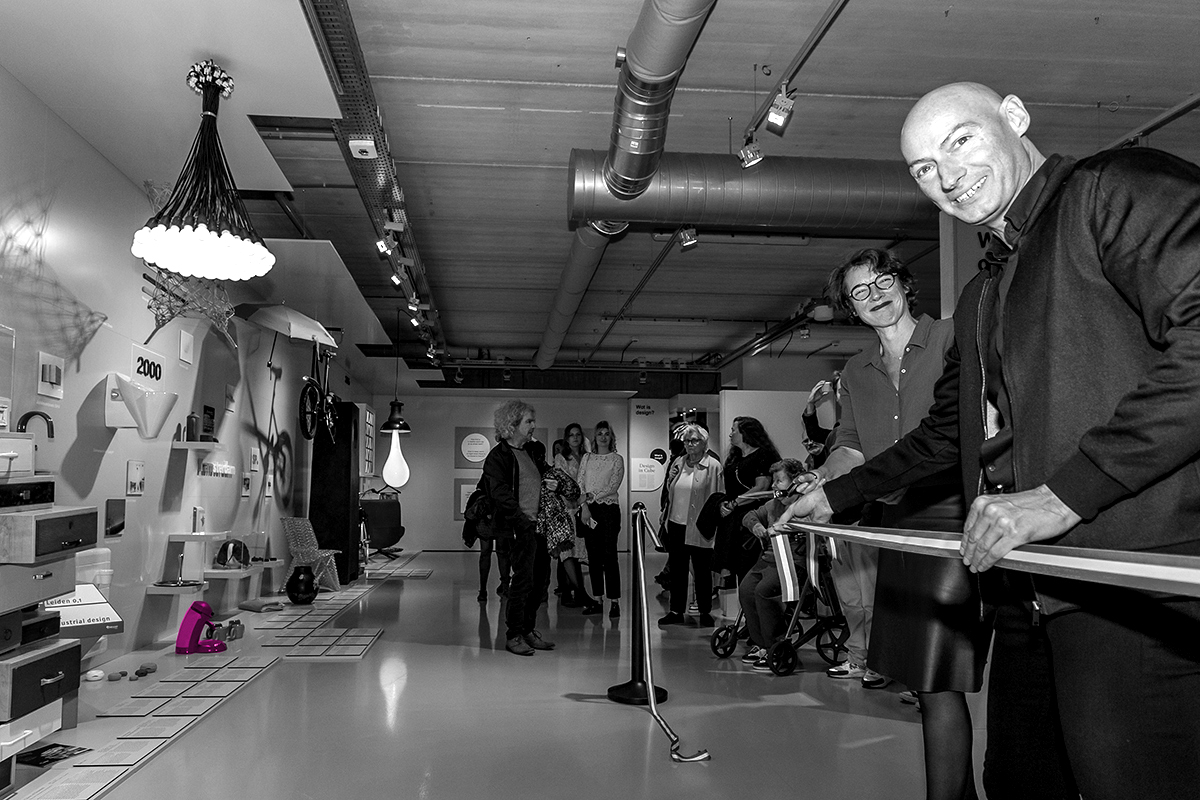 Senseo @ the Cube Design Museum
It's good to see that Dutch design has as much right to be found in a museum as do the Old Dutch masters. As of this month, the permanent exhibition 'What is Design?' in the Cube Design Museum in Kerkrade has been expanded with the 'Design is Dutch wall'. WAACS is honored to have its design for one of the original Senseo's in the spotlight amongst the other Dutch design icons. The updated exhibition 'What is Design?' opened this October. www.cubedesignmuseum.nl
Photo's by Anne Lefevre, MalleMuze photography and Cube design museum