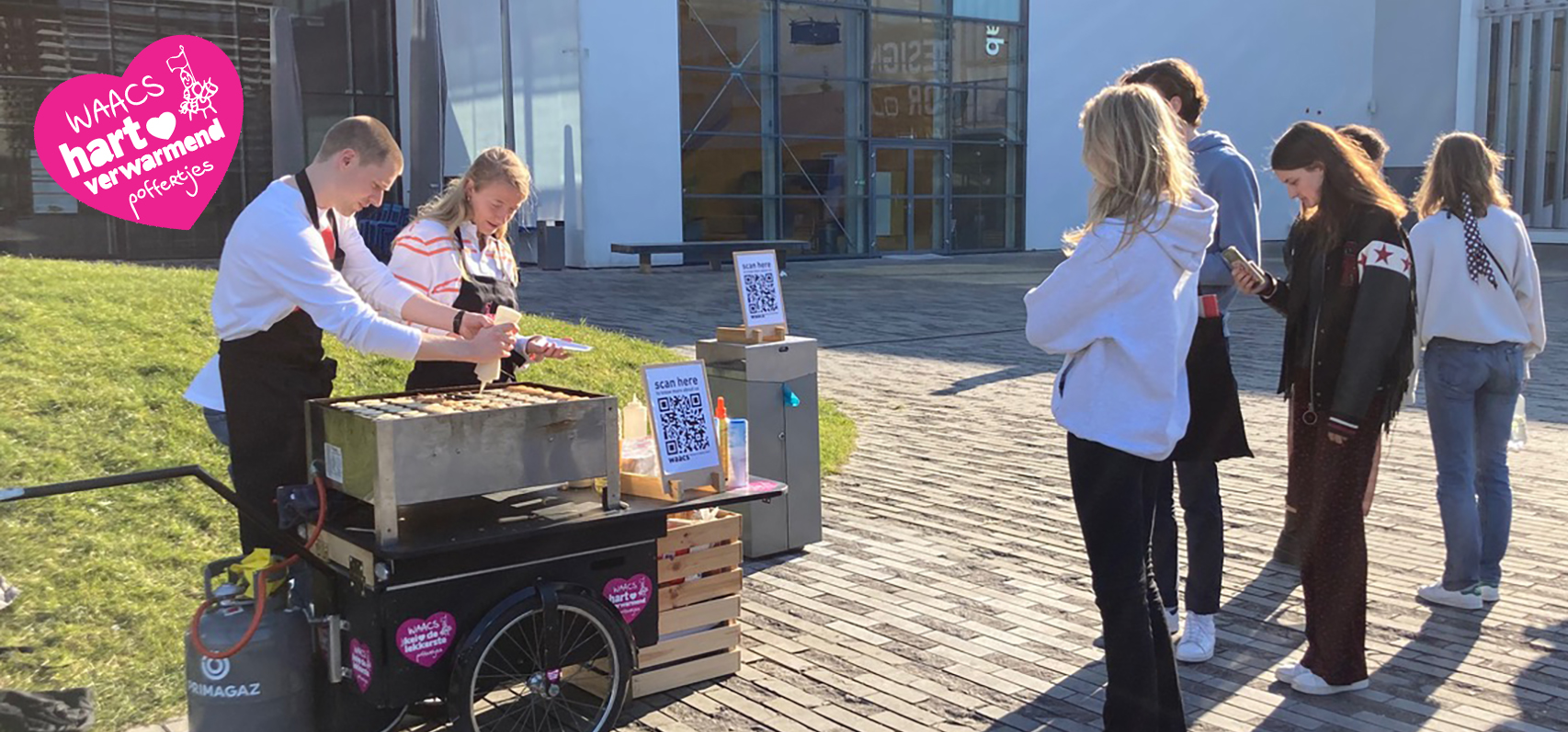 At the start of spring WAACS visited the IDE Business Fair at the Delft University of Technology. While WAACS designers were scouting the fair for new talent, our trainees Jane and Pim prepared heart-shaped poffertjes for all students passing by. We definitely can say, that our poffertjes were a hit!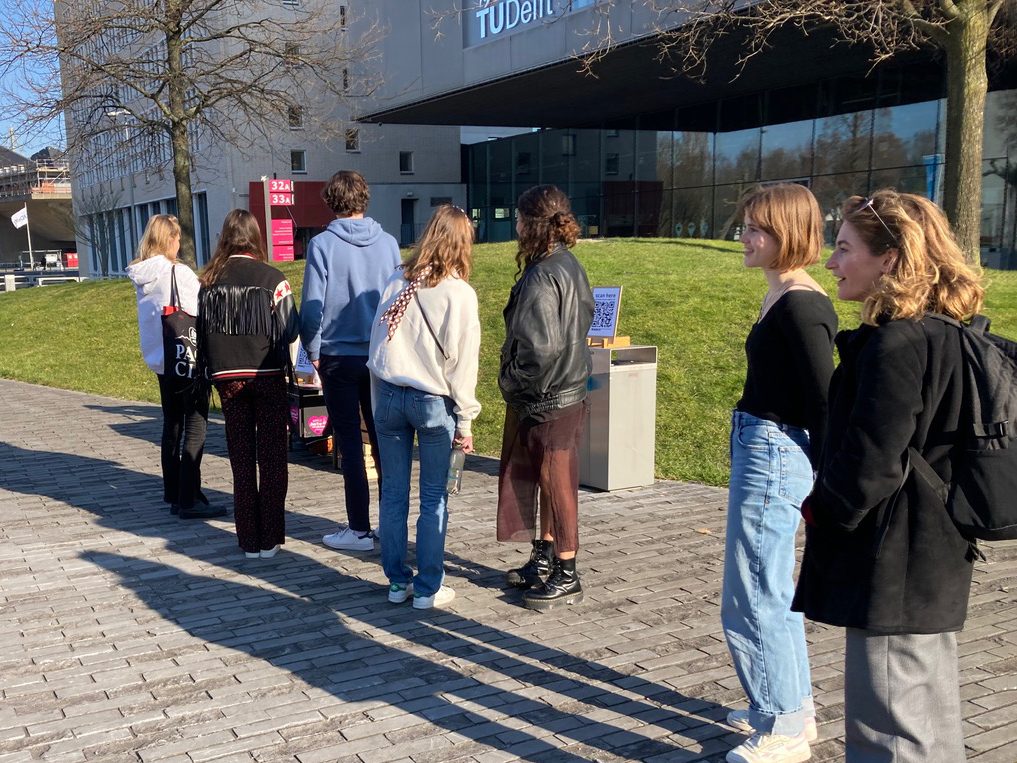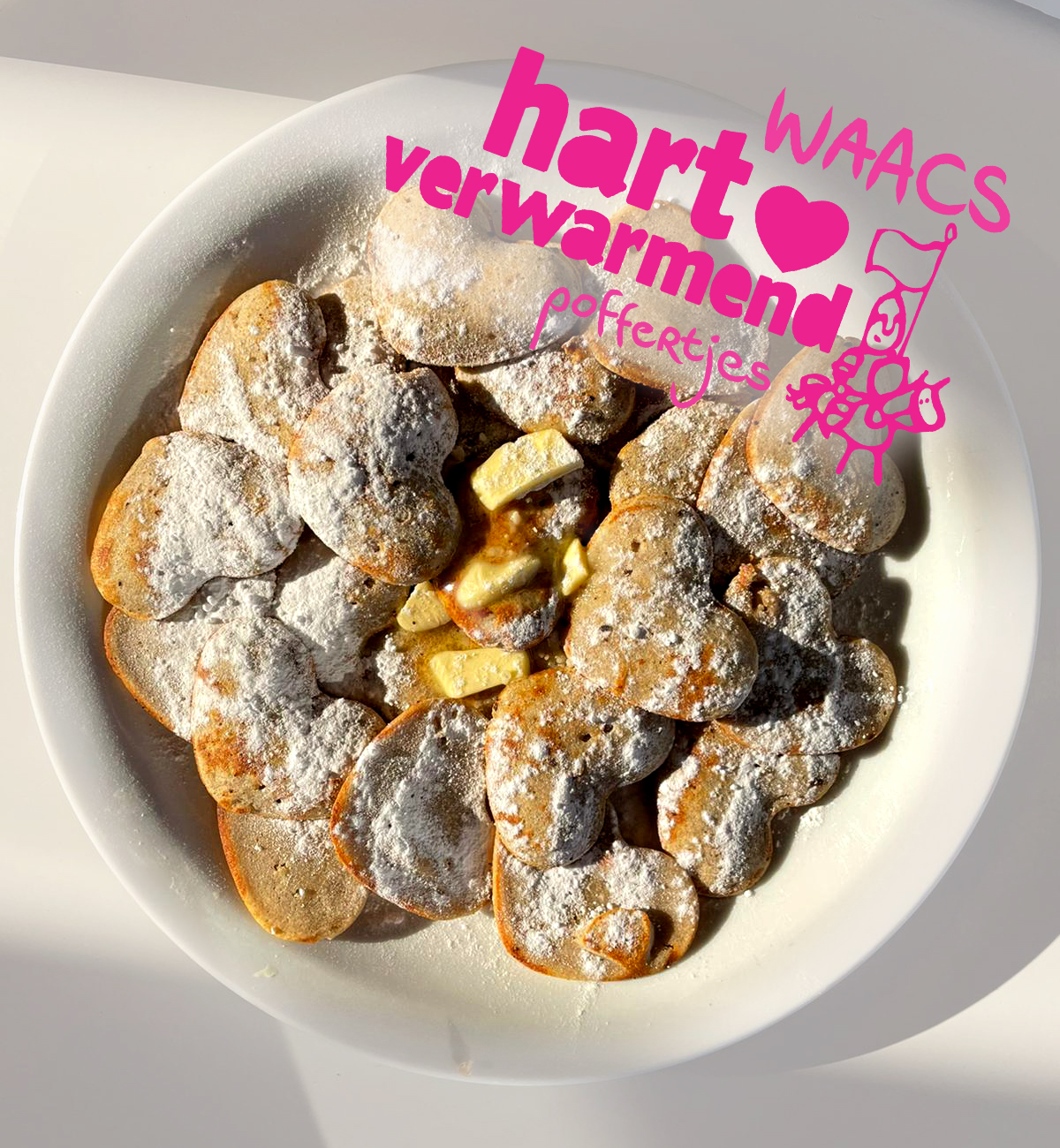 Poffertjes station: since 2010!
Back in 2010 the WAACS poffertjes station was developed specially for the Oerol festival on the island of Terschelling. The ten-day festival is focused on live, public theatre as well as music and visual arts. During this cultural event, the WAACS team spread love across the island by serving free heart-shaped poffertjes.