BUNN TRASH CAN FOR PUBLIC SPACE
A WAACS evergreen, ahead of it's time
Pioneering user-driven design
Back in the nineties not many people were bothered by the safety and working conditions of garbage collectors. Trash cans were dictated by landscape architects on the basis of esthetics only. Instead of just designing a nicely looking trash can WAACS pioneered user-driven design by accompanying garbage collectors in their daily routine. It made plainly clear that emptying trash was an inefficient, back-breaking and hazardous job.
WAACS also pioneered the use of 3D ergonomic data to optimize the design. Nowadays ADAPS (Anthropometric Design Assessment Program System) may look super retro with it's almost like stick figures manikins but at the time it was the most advanced way of creating ergonomic designs. The resulting design is a trash can that fast and efficient to empty, does not cause back problems and shields the garbage collector for hazardous content such a injection needles or glass.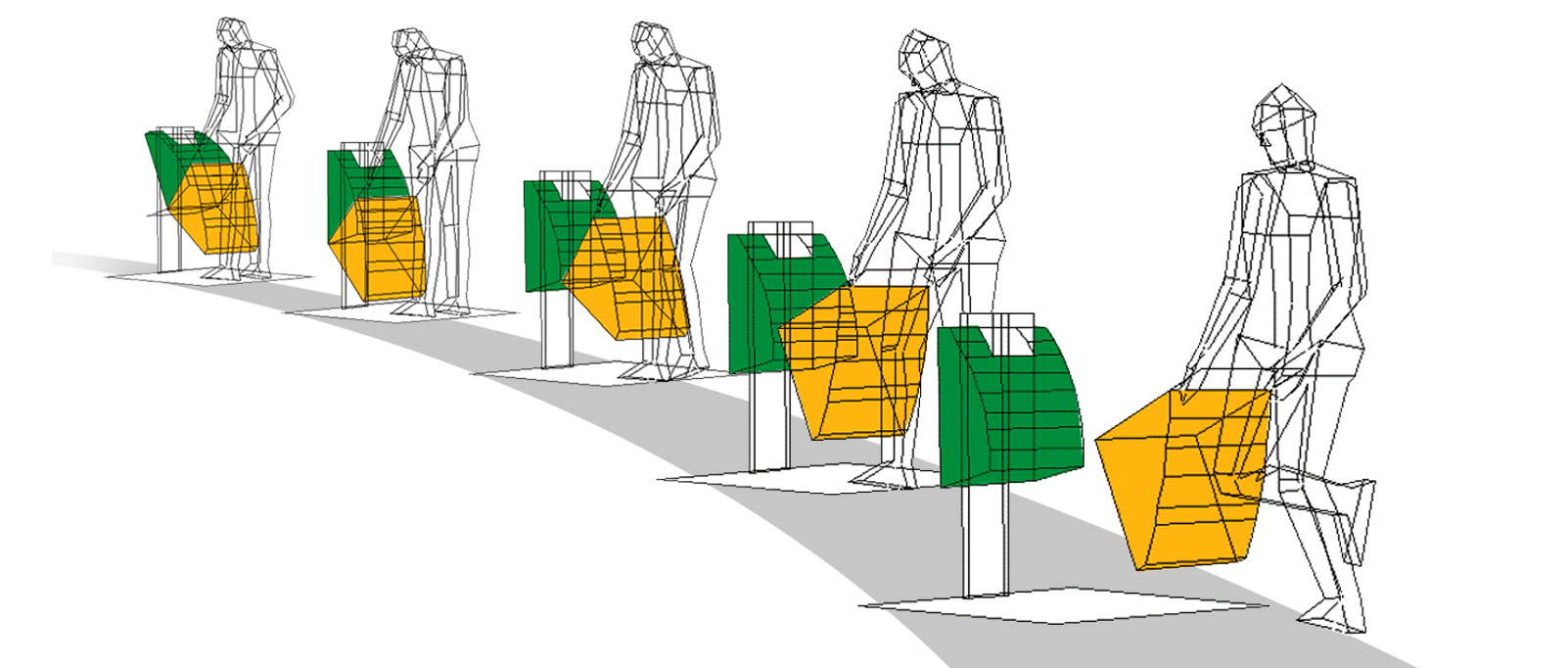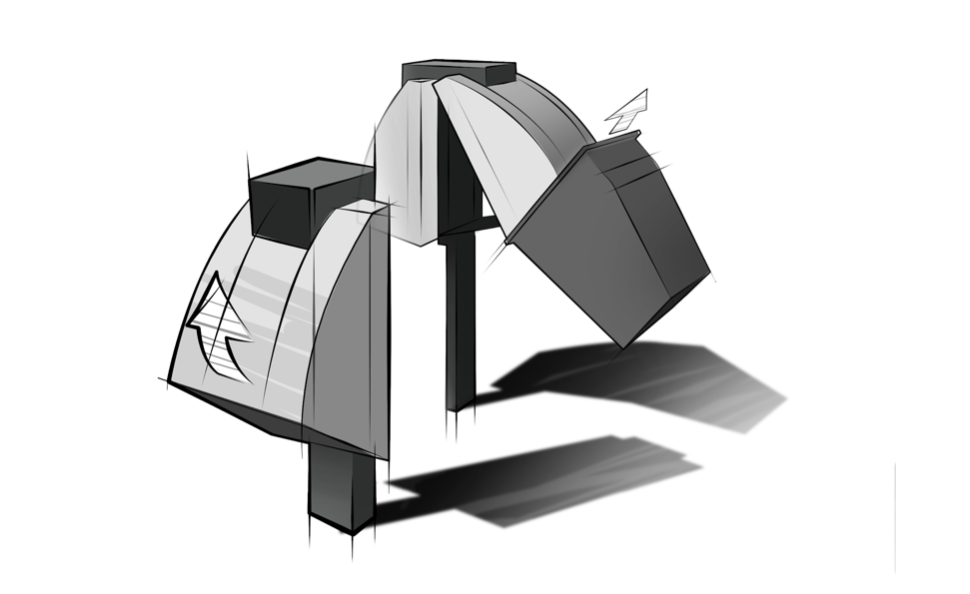 Aircraft inspired manufacturing
To realize the attractive form of the Bunn, a thorough investigation into production processes was done. The technique chosen to produce it is a standard manufacturing process utilized by the airline industry called rubber pad forming. The same production machine used to form curved aircraft parts was used to form the 'bowing' Bunn.
The assignment was to design a municipal trash can for Samson, WAACS focused on optimizing the product's design and usability. What makes Bunn unique is the easy one-step emptying process which makes it possible to efficiently collect trash without getting any hands dirty. The design was optimized to be durable, user friendly, discourage vandalism and it has a large capacity of 60 liters.