AMSC Converter cabinets
At the heart of a greener future
Design identity for AMSC convertor cabinets
Electricity from wind is currently one of the most economically viable of renewable energy sources. The turbines generating this energy are technological marvels that seem to get bigger every year. Efficiency is the name of the game, and this often results in functional and pragmatic solutions.
In any place where movement is transformed into electricity and vice versa, the type of energy needs to be converged, which happens in so called converter cabinets. For AMSC, our challenge was to look beyond the practicality of standard electrical cabinets (think outside the box), and to find more integral solutions for the crazy MacGyver fixes that hardcore engineers tend to come up with.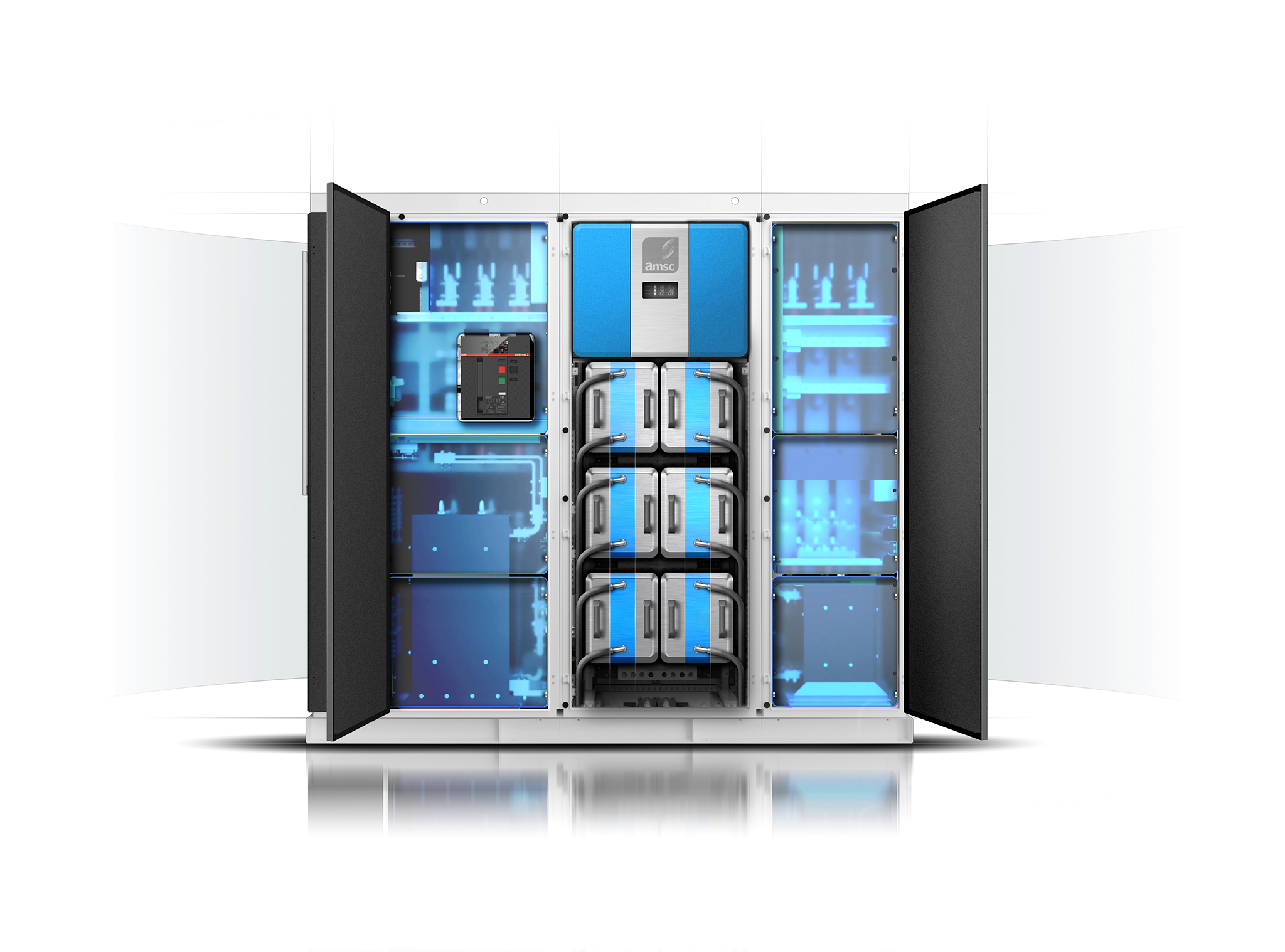 The importance of inner beauty
Efficiency and safety is everything in high voltage convertors, any new cabinet design has to follow strict regulations. WAACS not just created a new design identity but also enhanced the product's semantics to create a better understanding the functions (and dangers) of various parts inside the convertor cabinets. This not only increases safety but also look good!
By smartly using colored safety covers the installer can easily install the modular devices and is protected from the high-power elements when they do not need any servicing. Because the covers are vacuum formed, the same solution can be applied to all the different converter systems in a modular and affordable way; now and in the future.

At the heart of a greener future
WAACS has been involved in innovative projects revolving around sustainability for many years. However, because sustainability is not the main purpose of a product itself, it often is an implicit feature of the product; not always visible on the outside. This project is the perfect showcase to prove that sustainability can look good too, without compromise. The highly functional convertors work as good as they have ever done, but now also express a clear design identity for the AMSC product range.