Stroller design concepts
Smart and lightweight stroller solutions
Strolling into the future
What could a next-generation stroller look like in the new normal where health and safety have become more important than ever? We explored several concepts with the focus on health-conscious and lightweight solutions without making compromises on comfort. Comfort for the child while seated ánd for the person who is pushing the stroller knowing the child is safe. Improvements were made in usability by re-engineering the wheels and an effortless one-hand fold. It ensures that the stroller is extremely easy to drive and can be pushed and folded with one hand.
Innovations in seamless bonding technology for textiles are already widely applied in high tech garments. We took these technologies and applied them to create a soft good shield as protective cover to guard the child. We further applied the soft goods to create a lightweight seat, folding canopies, distinctive edge binding and semi see-through materials. Adding an insulating yet ventilating back panel provides comfort and protects the child in all seasons.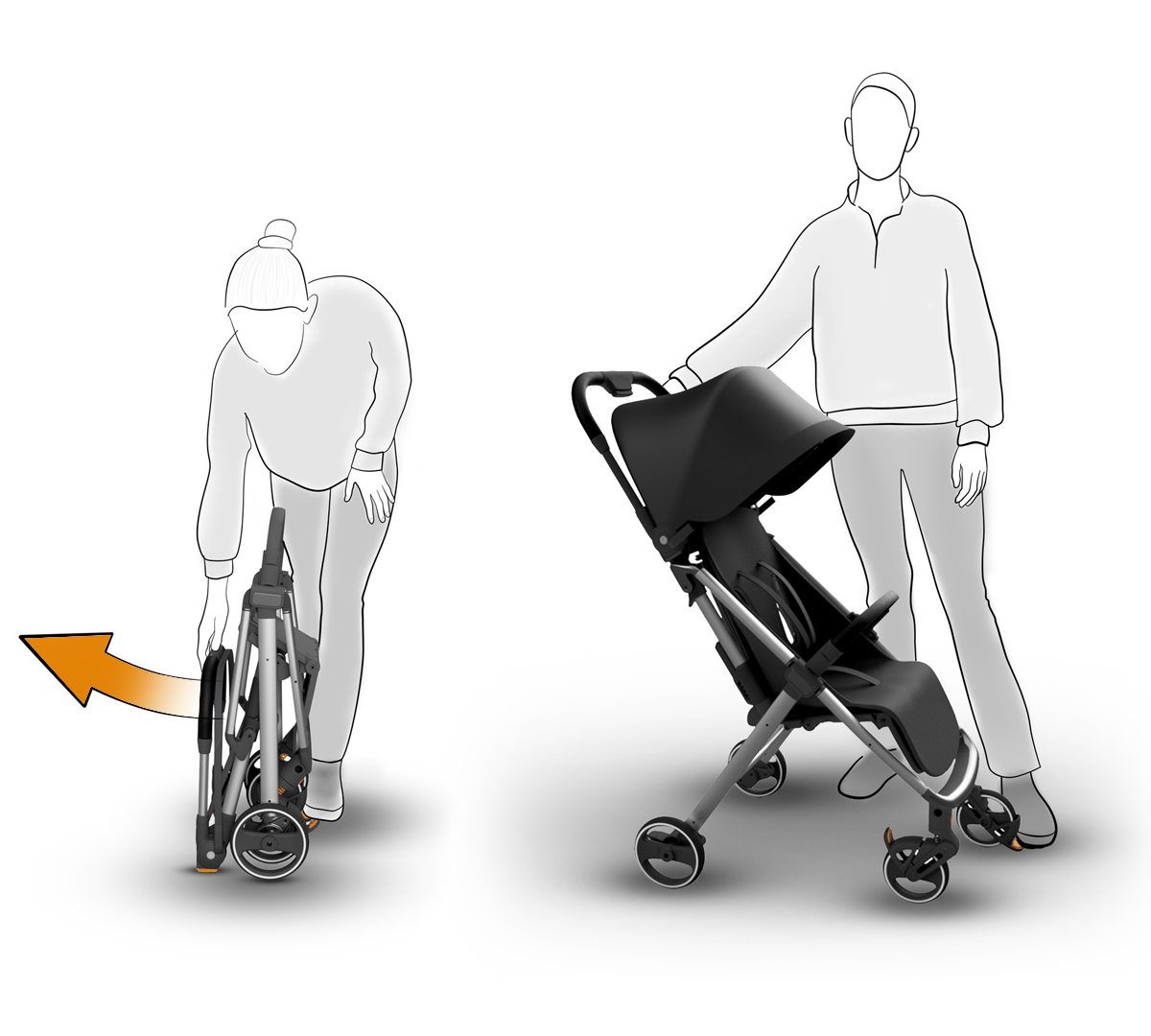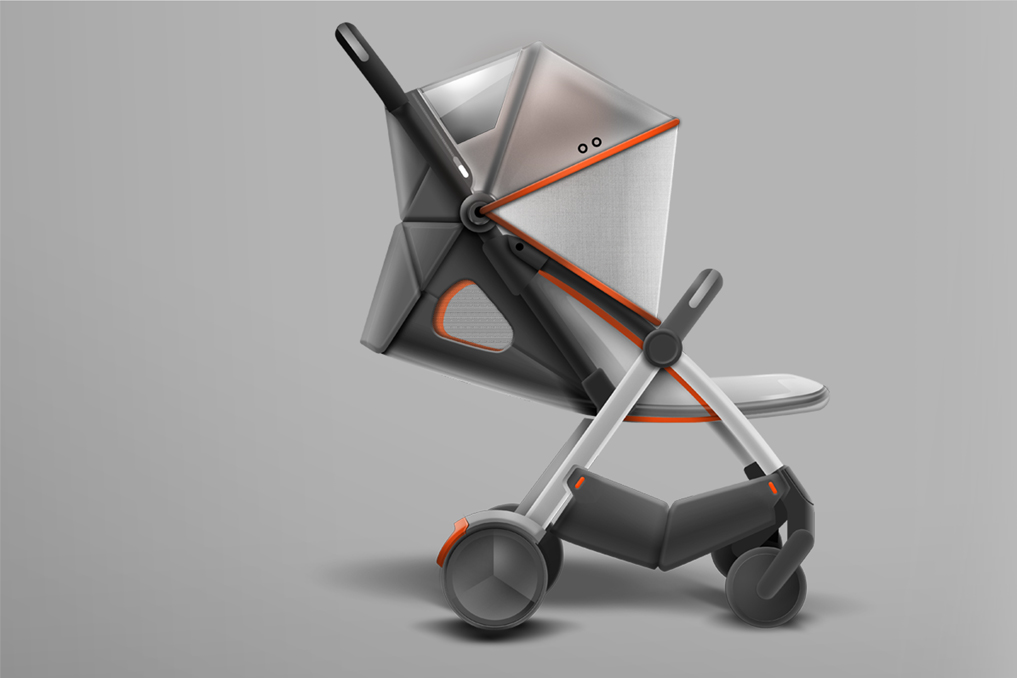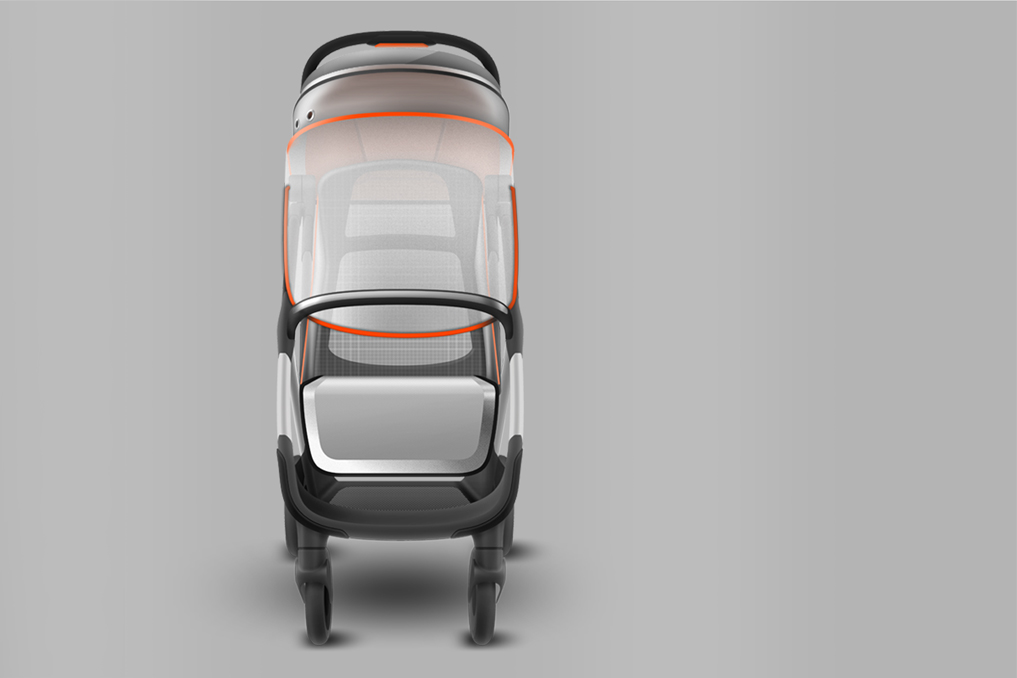 At WAACS we have acknowledged that things are changing and that its time to adapt to the new way of living. Like many other manufacturers and designers we work hard at creating new solutions to keep everyone safe and healthy.