From context mapping to consumer product
The starting point for the design of the Fusion Volcano wok burner for ATAG was a context mapping session. Context mapping helps to understand consumers everyday experiences, ideas and motivations and the context of use of products. The objective is to find major insights that will be the basis for the development of relevant and meaningful products or user experiences.
For the wok burner WAACS asked a group of end users to give their opinion on their own wok burner and their experiences with it. With these consumer insights WAACS was able to come up with a completely new concept and transformed a professional oriental wok burner into a consumer product for at home.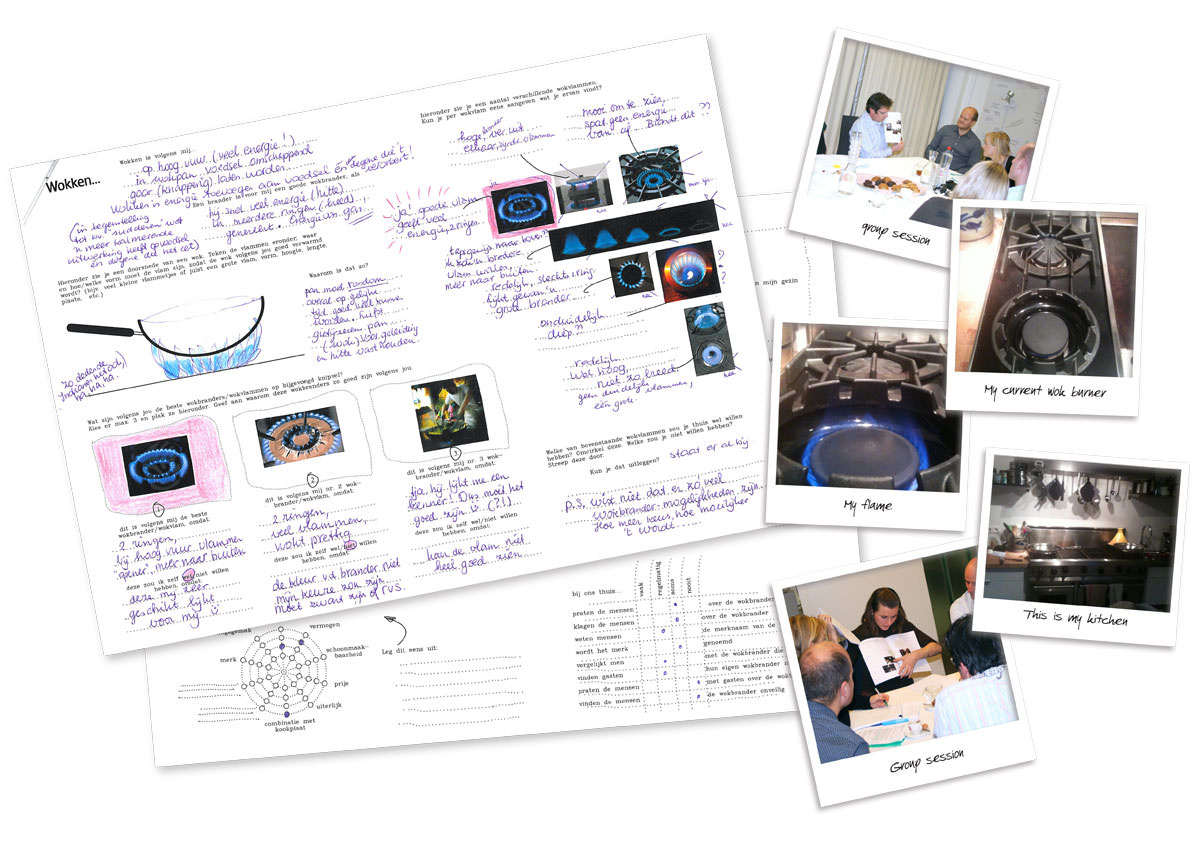 WAACS proudly announces that, in 2013, the ATAG Fusion Volcano wok burner was one of the price winners of a Red Dot Design Award. The unique aspect of this product is that the core of the burner, the volcano,
creates concentrated heat in the middle of the pan. The flame is directed inwards to the pan instead of outwards, which makes it much more efficient than a wide flame. Listening to what consumers want was the basis of reaching this concept.